Turvey Center Wildlife and More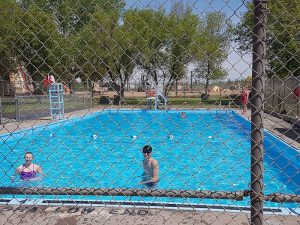 The EVRAZ Pool & Park will be open for the 2023 season!
Our family friendly park, pool and canteen offer a full day of fun in the sun! Spend the day soaking up the sun, enjoying treats from our canteen and don't forget to visit the Bison and Elk that roam around the back part of the property!
Located next to the Turvey Center, enjoy free parking and easy access to the park.
Planning a larger gathering? Please reserve a spot by emailing: evrazpoolandpark.bookings@evrazna.com